Discover Your Dream Home Today
Atulyam Residences - Experience Luxurious Living at its Finest
Open Gym Facilities
Your Health and Wellness with Our Top-of-the-Line Amenities at Atulyam Residences.
Elevate Your Lifestyle with Atulyam Residences' Club House
Indulge in Luxurious Amenities and Services for an Unforgettable Living Experience.
Unleash Your Athletic Potential with Our Facility
World-Class Training court for Athletes Ready to Compete at the Highest Level.
Why You Should Invest in Atulyam Residences
Experience the Best in Luxury Living with High Returns on Investment
If you're looking for a smart investment opportunity that offers the perfect blend of luxury living and high returns, Atulyam Residences is the perfect choice. Located in Behror, Rajasthan, Atulyam Residences offers a range of luxurious apartments with world-class amenities and top-notch services, making it the ideal choice for investors looking to get the most out of their investment.
Here are some reasons why you should consider investing in Atulyam Residences:
Prime Location: Atulyam Residences is located in the heart of Behror, one of the fastest-growing cities in Rajasthan. With easy access to major highways, transportation hubs, and commercial centers, Atulyam Residences offers the perfect location for those looking to invest in a thriving real estate market.

Luxury Living: Atulyam Residences offers the best in luxury living, with spacious apartments, high-end finishes, and world-class amenities. From a fully equipped fitness center and a rooftop pool to a clubhouse and party hall, Atulyam Residences offers everything you need to live a life of luxury.

High Returns: With its prime location and luxurious amenities, Atulyam Residences offers high returns on investment. The growing demand for luxury living in Behror and the surrounding areas makes Atulyam Residences a smart investment choice for those looking to maximize their returns.

Top-Notch Services: Atulyam Residences offers top-notch services that cater to your every need, from 24/7 security and maintenance to concierge services and more. The friendly and professional staff is always on hand to ensure that you have a seamless and stress-free living experience.

Trustworthy Developer: Atulyam Residences is developed by Epic Infrateck, a trusted name in the real estate industry with a proven track record of delivering high-quality projects on time and within budget.
Investing in Atulyam Residences offers a smart and lucrative opportunity to experience the best in luxury living while maximizing your returns on investment. Contact us today to learn more about our investment opportunities and start your journey towards a life of luxury.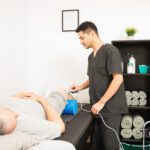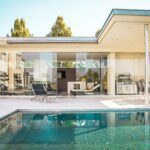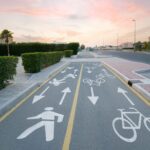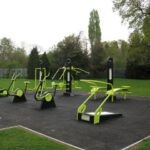 Price List & Payment plan
Atulyam Residences
40% Within 30 Days Of Booking